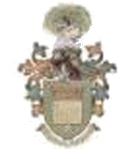 Egham Town Football Club Ltd's roots have been traced back to 1877 and in 1991 we moved forward to a Limited Company, when, under the name of Runnymede Rovers who played in a all red strip, they were known to be playing local football. Scanty records make it difficult to trace the path of the club's fortunes, but various local locations and headquarters have been identified, including one on a site that is now under the M25, behind the petrol station in Vicardge Road. What is certain is that, as founder members of the Surrey Senior League, EGHAM F.C. were the inaugural winners of the Champions Pennant, which heralded a period of great local success. This continued until the early 1930's, including a first round appearance in the FA Amateur Cup (losing to Romford). As they did when the First World War started, the outbreak of international hostilities meant that the club slowed down; unlike the inter-war period the club played friendlies. (In the last season the club went down 0-12 at home to Woking in the FA Cup.) EGHAM TOWN F.C. came into being after a public meeting on 9 December 1963, at which was raised a sum of seven pounds and six shillings. Originally using the (now non-existent) Council Offices Egham Urban District as changing facilities, and various methods of transport (including a truck!) to get to Tempest Road, the club developed their facilities, and after one season in the Parthenon League they were back in the Surrey Senior League. Soon afterwards they were admitted to the Spartan League, which they won in 1967-8. Their overall strength in the Spartan led to elevation to the Athenian League, the Second Division of which was won at the first time of asking in season 1974-5. In their first season in the First Division they were runners-up, and then finished ninth before being elected to the Isthmian League. Again, they started strongly and came fifth. It was not until 1984-5 that success of a sort came to the playing side, with a run to the 4th round of the FA Vase (still a club record), the 3rd Qualifying Round of the FA Cup and 6th place in the League Division Two. There was no follow-up of note until 1990-1, and in 1991 We Moved Forward to a Limited Company when 3rd place in the division, with 87 points and 100 goals were still not enough to gain promotion. The following season saw Mark Butler set a club record of 50 goals as the finals of the Loctite Trophy (lost 2-3 to Purfleet at Sutton United – we were 2-0 ahead) and the Surrey Senior Cup (lost 1-3 to Carshalton Athletic at Tooting & Mitcham) were reached, for the 6 years until relegation to Division 3 struck in season 1997-8. Season 2001-2 bright about a late season surge that resulted in sixth place and promotion to Division One in the reformed League set-up. There were two notable club records; for 35 consecutive League games they did not fail to score, and leading scorer Clayton Whittle netted in ten consecutive games. The Ryman League Division One South was a wonderful adventure in our first season, with some notable victories and a final placing of 10th. Expectations for the following term were deflated with injuries to key players.
The Club was promoted to Division One South of the Isthmian League as part of a re-organisation of non-league football but were switched to the Southern League in 2004, which proved disastrous. In the 2005-06 season they played in the Isthmian League Division Two but as a result of the restructuring of non-league football they now play in the Combined Counties Football League Premier Division. Season 2006-07 began promisingly, but more managerial upheaval and injuries to key players saw the club finish a disappointing 10th.
The current season 2009-2010
Firstly I would like to take this opportunity to thank the board, staff and players for all their help and hard work since I took over the managers position back in January. The first few weeks in the job were extremely difficult as trying to build a new squad and introduce new ideas in the middle of a relegation battle is not easy. However thanks to the players we finished the season very strongly and to achieve middle of the table from where we were was commendable. I would especially like to thank Jack McKinaly, Adam Foulser and Colin Bartholomew for their help during this time.
I would also like to take this opportunity to officially announce Colin Bartholomew as my assistant. Colin or as the lads have christened him "Gus" has a great experience at local youth level with most recently producing an excellent youth set up over the last couple of years at our local rivals.. When Colin left them last season he bought down Jake Rowley, Paul Bartholomew and Frankie Driver who have all made themselves first team regulars and played a big part in our end of season form. For me Colin's local knowledge of young players has proved invaluable and I was very pleased when he agreed to team up with me through the summer. Colin's help and knowledge has also made a big difference to me personally as doing the job on my own last season was at times very difficult. A more familiar face that many of you will know is the current club captain Wayne Noad. As well as playing a key part on the pitch Wayne is also working very closely with myself and Colin on the training ground.
The 2009/2010 season will be I believe a real test as the standard of the league has improved over the last couple of seasons. There is currently around six or seven sides who are strong enough to maintain a challenge this year and I firmly believe we can be one of them. My personal ambition at the club is to be in the Ryman Leage Division 1 within the next two seasons and I believe with the current squad this is certainly achievable. Despite an indifferent start to the season which has been mainly due to injuries the squad is starting to look very strong again and with key players still to return I am confident we can put together a good run of form to put us in a good position by Christmas to push for the new year. My other ambition for this year is to have some success in the cup competitions. I would certainly welcome a good run in the Vase possibly further and will be looking for success in all other competitions. I am sure you would agree a cup Final at the end of the season is something the club needs.
Finally I would like to wish everyone at the club the best for this season and with everyone's hard work and a little bit of luck I look forward to a successful future.
League and Cup Record
EGHAM TOWN
 1965-66 Joined Surrey Senior League
 1967-68 Joined Spartan League
 1971-72 Spartan League Champions
 1974-75 Joined Athenian League Division Two
 Athenian League Division Two Champions
 Promoted to Division One
 1975-76 Athenian League runner-up
 1977-78 Joined Isthmian League Division Two
 1991-92 Joined Division Two on re-organisation
 1998 Relegated to Division Three
 2002-03 Promoted to Division One South on league re-organisation
 2004-05 Joined Southern League Western Division
 2005-06 Rejoined Isthmian League
 2006-07 Joined Combined Counties League
 2010-11 Three points deducted
 2012-13 Combined Counties League Champions
SEASON LEAGUE P W D L F A P POS
 1965-66 SUR S 30 15 5 10 67 49 35 4/16
 1966-67 SUR S 32 10 8 14 62 67 28 11/17
 1967-68 SPAR 34 11 8 15 65 68 30 9/18
 1968-69 SPAR 34 9 10 15 63 74 28 12/18
 1969-70 SPAR 34 6 8 20 31 55 20 16/18
 1970-71 SPAR 34 17 5 12 61 46 39 7/18
 1971-72 SPAR 30 22 4 4 59 19 48 1/16
 1972-73 SPAR 34 19 8 7 78 40 46 4/18
 1973-74 SPAR 34 24 5 5 80 28 53 3/18
 1974-75 ATHEN-2 28 18 5 5 51 22 41 1/15
 1975-76 ATHEN-1 30 16 7 7 46 28 39 2/16
 1976-77 ATHEN-1 34 14 7 13 46 45 35 9/18
 1977-78 ISTH-2 32 15 9 8 52 34 54 5/17
 1978-79 ISTH-2 34 7 12 15 48 54 33 15/18
 1979-80 ISTH-2 36 11 9 16 47 53 42 12/19
 1980-81 ISTH-2 38 13 9 16 45 62 48 12/20
 1981-82 ISTH-2 40 11 9 20 56 64 42 16/21
 1982-83 ISTH-2 42 21 8 13 77 67 71 9/22
 1983-84 ISTH-2 42 16 15 11 59 49 63 11/22
 1984-85 ISTH-2S 36 17 7 12 54 42 58 6/19
 1985-86 ISTH-2S 38 7 8 23 41 83 29 17/20
 1986-87 ISTH-2S 40 14 6 20 45 77 48 14/21
 1987-88 ISTH-2S 42 12 12 18 45 55 48 14/22
 1988-89 ISTH-2S 40 16 7 17 54 58 55 10/21
 1989-90 ISTH-2S 40 12 14 14 39 38 50 10/21
 1990-91 ISTH-2S 42 27 6 9 100 46 87 3/22
 1991-92 ISTH-2 42 19 12 11 81 62 69 6/22
 1992-93 ISTH-2 42 16 9 17 60 71 57 12/22
 1993-94 ISTH-2 42 14 8 20 48 65 50 14/22
 1994-95 ISTH-2 42 11 14 17 60 65 47 17/22
 1995-96 ISTH-2 40 12 3 25 42 74 39 18/21
 1996-97 ISTH-2 42 10 9 23 47 86 39 18/22
 1997-98 ISTH-2 42 9 5 28 47 101 32 21/22
 1998-99 ISTH-3 38 16 8 14 65 58 56 10/20
 1999-00 ISTH-3 40 14 13 13 48 43 55 13/21
 2000-01 ISTH-3 42 15 11 16 60 60 56 13/22
 2001-02 ISTH-3 42 21 11 10 72 59 74 6/22
 2002-03 ISTH-1S 46 19 10 17 62 71 67 10/24
 2003-04 ISTH-1S 46 8 8 30 55 92 32 22/24
 2004-05 SOUTH-W 42 6 4 32 25 97 22 22/22
 2005-06 ISTH-2 30 15 5 10 39 36 50 5/16
 2006-07 COM CO-P 42 16 10 16 80 59 58 10/22
 2007-08 COM CO-P 42 15 13 14 80 75 58 12/22
 2008-09 COM CO-P 42 16 8 18 62 66 56 13/22
 2009-10 COM CO-P 42 24 5 13 97 62 77 4/22
 2010-11 COM CO-P 40 15 6 19 80 67 48 * 13/21
 2011-12 COM CO-P 42 25 5 12 102 64 80 4/22
 2012-13 COM CO-P 42 31 5 6 113 48 98 1/22
F.A. CUP 
 1966-67 1Q WOLVERTON TOWN & B R H 2-2
 1Qr WOLVERTON TOWN & B R A 1-6
 1969-70 PRE RUISLIP MANOR H 1-1
 PREr RUISLIP MANOR A 2-1
 1Q HORNCHURCH A 1-1
 1Qr HORNCHURCH H 0-0 Abandoned in extra time
 1Qr2 HORNCHURCH A 2-5
 1972-73 1Q LETCHWORTH TOWN A 2-1
 2Q WYCOMBE WANDERERS H 2-6
 1973-74 1Q BARKING A 2-0
 2Q STAINES TOWN A 0-2
 1974-75 PRE ADDLESTONE H 1-3
 1975-76 1Q HAMPTON H 2-0
 2Q KINGSTONIAN H 0-1
 1976-77 1Q BARNET A 1-6
 1977-78 1Q DULWICH HAMLET A 0-1
 1978-79 PRE CAMBERLEY TOWN H 2-3
 1979-80 PRE ADDLESTONE H 0-2
 1980-81 PRE MOLESEY H 3-1
 1Q BASINGSTOKE TOWN A 3-2
 2Q KINGSTONIAN A 1-2
 1981-82 PRE MARLOW H 1-1
 PREr MARLOW A 1-1
 PREr2 MARLOW H 7-4
 1Q MAIDENHEAD UNITED H 1-2
 1982-83 1Q FAVERSHAM TOWN H 0-0
 1Qr FAVERSHAM TOWN A 3-1
 2Q WELLING UNITED H 2-0
 3Q CARSHALTON ATHLETIC H 0-2
 1983-84 1Q SHEPPEY UNITED H 2-1
 2Q LEATHERHEAD H 1-5
 1984-85 PRE SOUTHWICK A 1-1
 PREr SOUTHWICK H 2-1
 1Q HAILSHAM TOWN H 3-0
 2Q GRAVESEND & NORTHFLEET H 1-0
 3Q TOOTING & MITCHAM UNITED H 0-0
 3Qr TOOTING & MITCHAM UNITED A 0-1
 1985-86 1Q HORNCHURCH H 1-1
 1Qr HORNCHURCH A 1-0
 2Q CRAWLEY TOWN H 0-6
 1986-87 PRE BOREHAM WOOD A 2-2
 PREr BOREHAM WOOD H 1-3
 1987-88 PRE PORTFIELD H 1-1
 PREr PORTFIELD A 3-1
 1Q CHICHESTER CITY A 1-1
 1Qr CHICHESTER CITY H 0-2
 1988-89 1Q DOVER ATHLETIC A 0-2
 1989-90 PRE SHEPPEY UNITED H 4-1
 1Q MARGATE H 0-1
 1990-91 PRE CROYDON A 4-0
 1Q PURFLEET H 2-1
 2Q WITNEY TOWN H 1-0
 3Q BILLERICAY TOWN H 1-1
 3Qr BILLERICAY TOWN A 2-1
 4Q TELFORD UNITED A 0-2
 1991-92 PRE WEMBLEY H 0-1
 1992-93 PRE SELSEY H 2-1
 1Q WORTHING H 1-1
 1Qr WORTHING A 1-7
 1993-94 PRE EASTBOURNE UNITED A 1-5
 1994-95 PRE EASTBOURNE TOWN A 7-1
 1Q TONBRIDGE ANGELS A 1-3
 1995-96 PRE DARTFORD A 1-3 @ Egham Town
 1996-97 PRE HASSOCKS A 3-1
 1Q CROYDON A 1-3
 1997-98 PRE BURNHAM H 1-1
 PREr BURNHAM A 1-1 Burnham won 5-4 on penalties
 1998-99 PRE FISHER ATHLETIC LONDON H 2-2
 PREr FISHER ATHLETIC LONDON A 0-6
 1999-00 PRE CROYDON H 0-2
 2000-01 PRE EASTBOURNE UNITED A 4-1
 1Q A F C TOTTON A 0-0
 1Qr A F C TOTTON H 1-3
 2001-02 PRE COBHAM H 3-0
 1Q METROPOLITAN POLICE H 0-0
 1Qr METROPOLITAN POLICE A 1-1 Egham Town won 5-3 on penalties
 2Q WELLING UNITED A 0-1
 2002-03 PRE CHATHAM TOWN A 0-0
 PREr CHATHAM TOWN H 0-1
 2003-04 PRE THAME UNITED H 1-8
 2004-05 PRE B A T SPORTS A 0-3
 2005-06 PRE COBHAM A 2-0
 1Q FOLKESTONE INVICTA A 1-3
 2006-07 EP HUNGERFORD TOWN H 2-3
 2007-08 EP THAMESMEAD TOWN A 1-4
 2008-09 EP SELSEY A 0-1
 2009-10 EP RINGMER H 2-2
 EPr RINGMER A 0-2
 2010-11 EP GUILDFORD CITY H 1-3
 2011-12 EP MOLESEY A 3-0
 PRE MERSTHAM A 1-1
 PREr MERSTHAM H 2-3
 2012-13 EP WESTFIELD (SURREY) H 4-0
 PRE BADSHOT LEA A 1-2
 2013-14 PRE SHORTWOOD UNITED A 1-2
F.A. TROPHY
 2002-03 1 OXFORD CITY A 2-4
 2003-04 PRE WHYTELEAFE A 1-2
 2004-05 PRE THAME UNITED A 2-4
 2013-14 PRE ASHFORD TOWN (MIDDX) H 3-2
F.A. VASE
 1974-75 1 WINDSOR & ETON A 0-0
 1r WINDSOR & ETON H 3-2
 2 ADDLESTONE A 2-2
 2r ADDLESTONE H 0-3
 1975-76 PRE MALDEN TOWN H 3-2
 1 WHYTELEAFE H 2-0
 2 LEYTON WINGATE H 4-0
 3 MOLESEY H 1-2
 1976-77 PRE CROWN & MANOR H 1-0
 1 WESTFIELD (SURREY) A 5-0
 2 EDGWARE A 0-2
 1977-78 PRE CIVIL SERVICE H 2-1
 1 VIRGINIA WATER A 3-1
 2 HAREFIELD UNITED A 2-1
 3 RAINHAM TOWN H 2-3
 1978-79 PRE ULYSSES A 3-1
 1 STEYNING TOWN A 3-1
 2 LEYTON WINGATE H 1-4
 1979-80 PRE CHOBHAM H 2-0
 1 DARENTH HEATHSIDE A 2-3
 1980-81 PRE PEACEHAVEN & TELSCOMBE A 1-0 @ Egham Town
 1 WEST WICKHAM H 2-2
 1r WEST WICKHAM A 3-3
 1r2 WEST WICKHAM N 2-0 @ Molesey
 2 DARENTH HEATHSIDE A 2-0
 3 WINDSOR & ETON A 0-6
 1981-82 PRE THAME UNITED H 4-0
 1 FLACKWELL HEATH H 0-2
 1982-83 PRE BANSTEAD ATHLETIC A 0-0
 PREr BANSTEAD ATHLETIC H 4-1
 1 MALDEN TOWN H 1-2
 1983-84 PRE REDHILL A 1-1
 PREr REDHILL H 2-1
 1 HYTHE TOWN A 0-1
 1984-85 PRE ARUNDEL A 2-0
 1 SLADE GREEN A 5-3
 2 BURNHAM H 3-2
 3 LEYTON WINGATE H 2-1
 4 SUDBURY TOWN H 0-2
 1985-86 PRE DARENTH HEATHSIDE A 1-0
 1 WHITSTABLE TOWN H 0-2
 1986-87 PRE LITTLEHAMPTON TOWN H 0-2
 1987-88 PRE OLD SALESIANS A 2-1
 1 DORKING H 2-4
 1988-89 PRE EASTBOURNE TOWN A 2-2
 PREr EASTBOURNE TOWN H 1-2
 1989-90 PRE OAKWOOD A 1-2
 1990-91 PRE EASTBOURNE TOWN H 3-1
 1 FARNHAM TOWN A 0-4
 1991-92 PRE MALDEN VALE H 0-1
 1992-93 PRE RAMSGATE A 1-3
 1993-94 PRE BEDFONT A 1-2
 1994-95 PRE LANCING A 3-0
 1 BROCKENHURST H 6-2
 2 CORINTHIAN A 3-4
 1995-96 2Q CRANLEIGH A 1-3
 1996-97 1Q COBHAM A 4-0
 2Q LANGNEY SPORTS A 1-2
 1997-98 2Q CROWBOROUGH ATHLETIC A 4-0
 1 BURNHAM A 0-1
 1998-99 2Q LEWES A 4-1
 1 FAKENHAM TOWN A 2-3
 1999-00 2Q MERSTHAM A 4-1
 1 A F C TOTTON A 1-2
 2000-01 2Q HORSHAM A 1-3
 2001-02 2Q EASTLEIGH H 5-1
 1 BURGESS HILL TOWN A 0-4
 2005-06 1 ABINGDON TOWN A 2-0
 2 BROCKENHURST A 2-2
 2r BROCKENHURST H 0-1
 2006-07 1Q SALTDEAN UNITED H 4-1
 2Q PEACEHAVEN & TELSCOMBE H 2-1
 1 WHITEHAWK H 0-2
 2007-08 2Q SEVENOAKS TOWN A 1-3
 2008-09 2Q CRAWLEY DOWN H 4-2
 1 HYTHE TOWN A 3-0
 2 BUCKINGHAM TOWN H 0-1
 2009-10 1Q ST FRANCIS RANGERS A 3-1
 2Q FARNBOROUGH NORTH END H 1-2
 2010-11 1 MOLESEY H 2-0
 2 NEWPORT I O W H 1-2
 2011-12 2Q MOLE VALLEY S C R H 3-2
 1 GREENWICH BOROUGH H 3-0
 2 COWES SPORTS H 0-1
 2012-13 1 LORDSWOOD H 2-3