WELCOME TO THE OFFICIAL EGHAM TOWN FOOTBALL CLUB LTD WEB SITE
PROUD SPONSORS OF EGHAM TOWN FOOTBALL CLUB LTD
PRESS RELEASE
Monday 17th September 2012
It is with great regret that Mr John Hamsher and Mr Wayne Noade, our First Team Managers, told us on Saturday 15th September that Chipstead Football Club had approached them and they were leaving us to join them with immediate effect.
John and Wayne have been and will be very successful in Football Management and have all our thanks for what they have achieved at Egham and we wish them all the best in their next Management role. They left us Top of our League and we wished we could have kept them longer.
To continue with our progress in Football we are pleased to confirm that Mr Lee Passmore is leading our new Management Team from Sunday 16th September, as always we develop from within.
Mr Lee Passmore has confirmed his Assistant is Mr Jack McKinlay 17th September. We will continue to offer Soccer to our Local Community and to build all contacts with our Local Community to offer our great game to everybody.
The club has decided to sign a strategic partnership with the the online betting reviewer toponlinebookies.com
Patrick Bennett
Chairman, Egham Town Football Club Ltd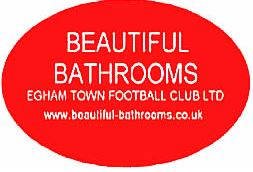 BEAUTIFUL BATHROOMS
WARDS PLACE
EGHAM
SURREY TW20 8XD
W: http://www.beautiful-bathrooms.co.uk
---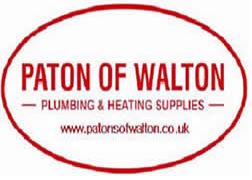 PATON OF WALTON
131 COTTIMORE LANE
WALTON ON THAMES
SURREY KT12 2BN
W: http://www.patonsofwalton.co.uk
---
Our new KIT SPONSORS for the 2012-2016 are
Gold Sponsor
We have the team from topratedbingosites.co.uk, that is helping us to organize the weekly home games bingo draws. Thank you for your support.
GROHE SPONSORSHIP
We Have GROHE Sponsorship on our home kit & We Thank GROHE for their Support
www.grohe.co.uk
CROSSWATER SPONSORSHIP
We Have CROSSWATER Sponsorship on our away kit & We Thank CROSSWATER for their Support
www.crosswater.co.uk
SIMPSONS SPONSORSHIP
We Have SIMPSONS Sponsorship on our away kit & We Thank SIMPSONS for their Support
www.simpsons-enclosures.co.uk
BAUHAUS SPONSORSHIP
We Have BAUHAUS Sponsorship on our away kit & We Thank BAUHAUS for their Support
www.bauhaus-bathrooms.co.uk
TOWELRADSS SPONSORSHIP
We Have TOWELRADS Sponsorship on our pre match kit & We Thank TOWELRADS for their Support
www.towelrads.com
Junior Development
Mr Colin Bartholomew, Mr John Cane, Mr Wayne Noade and Mr Josh Henry are developing our Junior set-up to give local youngsters a way through to Senior football via our First Team. We believe there is an immense untapped source of exceptional young people and hope to offer them the opportunities to eventually play football at a Senior level this is Egham Town FC Ltd's policy for our future development in football.
Mr Patrick Bennett
Chairman, Egham Town FC Ltd
OUR WAY FORWARD
We wish to pursue and complete a NEW Indoor Soccer Centre on a Ashfelt area which we paid Runnymede Council to put this special surface down. Also, we wish to refurbish and re-new our Mainstand area. Including: Re-roofing , completely covering the the tea bar, Referee's room, Club Juniors Room, to allow the expansion of the club, and to allow the Juniors more scope. We believe that these projects are essential for the Football Club and development for the local Communuity and we wish to complete them as soon as possible.
Yours in sport
Patrick Bennett